African Queen - Jungle Cruise Inspired Boat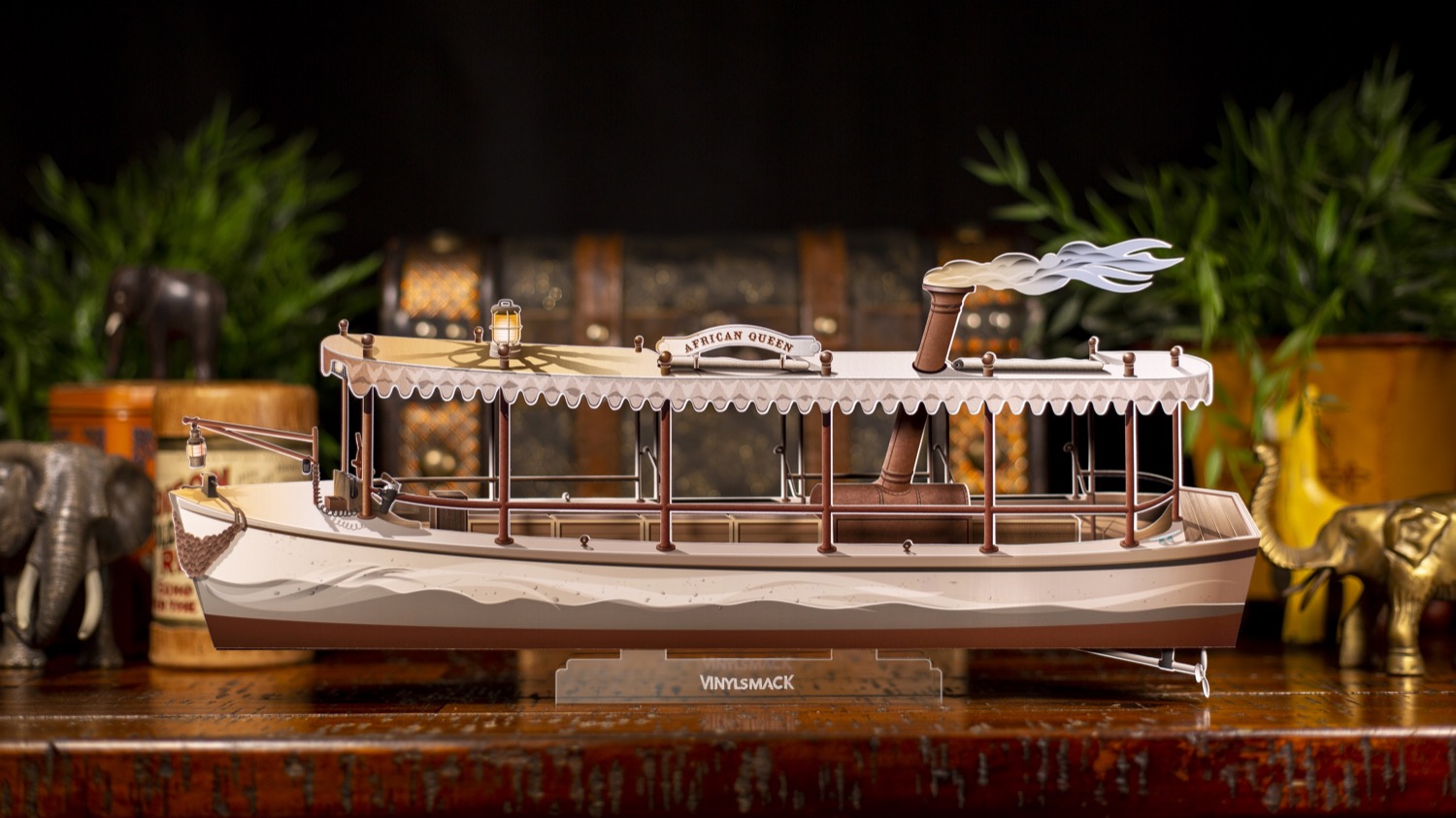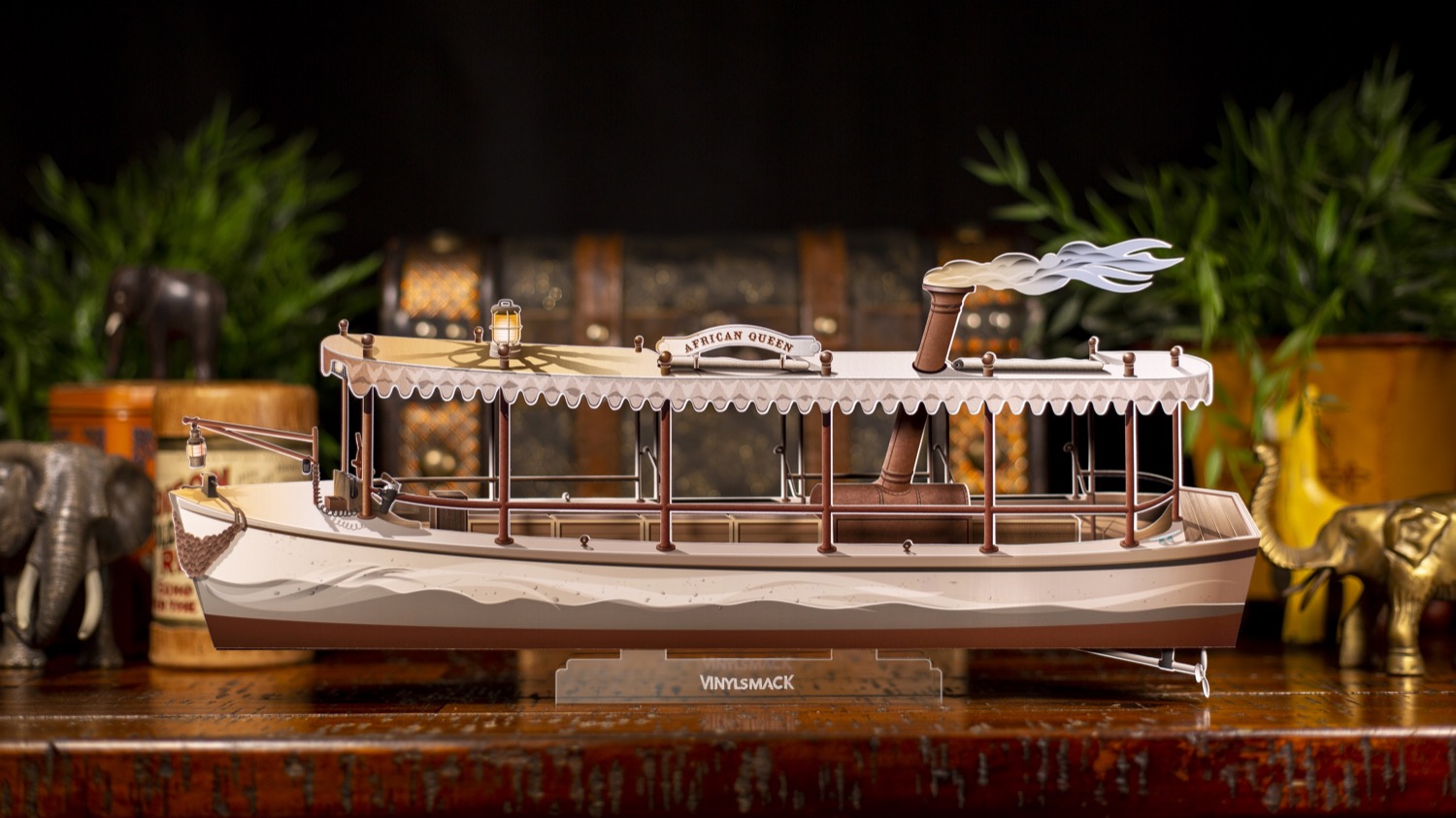 African Queen - Jungle Cruise Inspired Boat
The African Queen - Jungle Cruise Inspired Boat
The African Queen celebrates the iconic steamboat that we all know and love from Disneyland's Jungle Cruise attraction. This attraction has been running since Disneyland's opening day on July 17,1955 in Anaheim California and is now also featured in the Magic Kingdom, Tokyo Disneyland, and Hong Kong Disneyland.

Each boat features intricately designed art that is cut and assembled into a multilayered *model. They also ship preassembled and have an acrylic stand, making it perfect for displaying on a bookshelf or desk.

It's available in 2 versions.
Version 1: The current more rustic tan/brown version we all know from today
Version 2: The classic red and white striped version from yesterday!

Product dimensions: 15"L x 6"H x 1"W
*The African Queen is a flat 1" thick multilayer model made of photo paper and wood/acrylic support structures. It's not an actual 3 dimensional model/boat that can be put on water. It should ideally be displayed in a dry place away from sunlight.